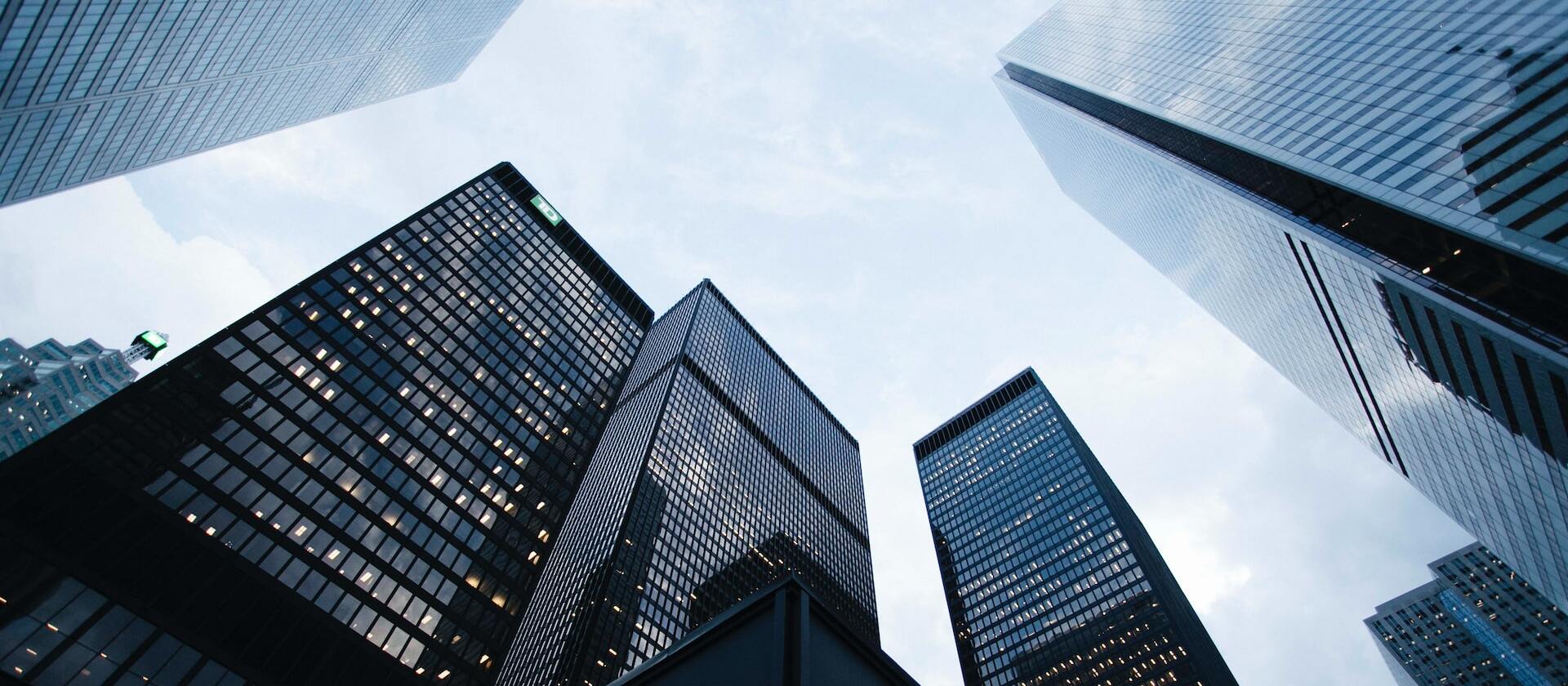 Suade Labs attends Davos 2021
World Economic Forum
Virtual Davos Agenda 2021
Every year, the World Economic Forum brings together the world's top academics, politicians, business, youth, and civil society leaders to engage in addressing the most pressing issues on the global agenda.
Suade Labs was delighted to have attended the Davos Agenda once again, even if we did take part from home! Although very different to previous years, it was a pleasure to be involved in the Agenda and engage in conversations which will be pivotal to building a more cohesive and sustainable world.
The Davos Agenda focused on some key themes under the umbrella ☂️ theme: a 'Crucial Year to Rebuild Trust'.
These include:
💻 Tech for Good
🏡 Society & Future of Work
📊 Better Business
Last week, the World Economic Forum also launched its Global AI Action Alliance, to accelerate the adoption of inclusive, transparent and trusted artificial intelligence, globally.
Kay Firth-Butterfield, WEF's Head of AI and ML emphasised that much good can be done with AI, but she cautioned that the technology needs a good governance foundation to garner and maintain public trust. She stated, 'It is our expectation that these projects will explore the frontiers of social challenges that can be solved by AI and through experimentation shape the development of new AI technologies'.
Suade Labs are delighted to have worked closely with the WEF, OECD and other Global Innovators on supporting initiatives including the Model AI Governance Framework and A Guide to Job Redesign in the Age of AI. Check out the launch, featuring our Co-Founder and CEO, Diana Paredes, at Davos last year.
More recently, Suade Labs contributed to a project on Agile Governance for the Post-Pandemic World. Diana Paredes joined government ministers and other innovative companies from around the world to ensure that innovation is able to drive economic growth. The outcomes of this panel include the Agile Nations Charter and a Toolkit for Regulators.
We are highlighting some of the key themes at the Davos Agenda which will have a direct impact on our industry, our employees and our clients.

Harnessing the Fourth Industrial Revolution
Speakers: Yang Yanqing, Mohit Joshi, Ken Hu, Xiao Yaqing, Andreas Kunze
Fourth Industrial Revolution technologies driven by artificial intelligence (AI) are expected to fundamentally change the world; in a recent global survey, 63% of CEOs said they believe that AI will have a larger impact than the internet.
Sitting on the panel was Infosys President Mohit Joshi. He highlighted that AI is going to transform businesses as companies change their dynamics from a cost and customer perspective in a big way. He said business models are changing dramatically and companies are becoming almost completely digital.
Ken Hu, Deputy Chairman of Huawei, talks about the importance of data, noting that "data is a key asset in this revolution". He said "we have to maximize its value by making sure that more data is shared" and called for more international cooperation on AI.
Watch the public session here.


Placing Gender Parity at the Heart of the Recovery
Speakers: Mina Al-Oraibi, Phumzile Mlambo-Ngcuka, Rania Al-Mashat, Kevin Sneader, Michael Neidorff
The pandemic has created a "double-double shift" of at least 20 hours per week of additional work for women at home and is potentially exacerbating existing gender gaps.
This discussion looked into what policies, practices and partnerships are needed to shape an equal future of work for women and accelerate progress towards parity.
During the panel, Kevin Sneader, Global Managing Partner at McKinsey & Company, said companies that have a more diverse workforce are 25 per cent more likely to outperform those that do not.
Watch the public session here.

Delivering the Reskilling Revolution
Speakers: Andrew McAfee, Asheesh Advani, Mariéme Jamme, Ryan Roslansky, Majid Jafar, Saadia Zahidi, Leena Nair
The future of work has already arrived in many industries, making the skills gap in the world's 3 billion-strong workforce one of the most urgent challenges for governments, businesses and workers alike.
This panel discussed the policies, practices and partnerships which will be needed to meet the challenge of skilling, reskilling and upskilling 1 billion people by 2030.
Ryan Roslansky, CEO of LinkedIn appeared on the panel, emphasising that "Covid has compressed years of digital transformation into the last couple of months". He also noted that approximately 50 million tech jobs would be created in the next five years alone.
Using technology to help reskill workers can help bridge the gap and create new careers, so workers aren't left behind.
Watch the public session here.

Resetting Digital Currencies
Speakers: Sheila Warren, Elizabeth Rossiello, Hikmet Ersek, Andrew Bailey, Her Majesty Queen Máxima of the Netherlands, Glenn H. Hutchins
COVID-19 has accelerated the long-term shift from cash, with an 8% increase in non-cash payments in the euro area in 2020. Meanwhile, central bank digital currencies are emerging, potentially transforming how people use money worldwide.
This session covered the policies, practices and partnerships needed to leverage the opportunities posed by the rise of digital currencies.
Glenn Hutchins commented that "[Digital currencies] need to work inside a regulated environment, but regulators also need to create a set of regulations that fit this new industry. We can't take the old regulatory model and put it on top of this."
Western Union's CEO Hikmet Ersek, agreed, stating that digital currencies "have to be regulated," opining that regulation would benefit "consumers and people, as well as companies" like his own. He added that "regulation and innovation" were not different and would ultimately help with "protecting consumers."
​Bailey recognised that there has been innovation in payments but believes that cryptocurrencies as they are will not remain as regulators, consumers and businesses will search for stable, safe, well-designed digital currencies.
"Are cryptocurrencies here to stay?...
Digital innovation in payments, yes." Bailey said.
Watch the public session here.

Strengthening the Financial and Monetary system
Speakers: Francine Lacqua, François Villeroy de Galhau, Mary Callahan Erdoes, Jes Staley, Kewsong Lee
This Leadership Panel assessed the current health of the financial system, identified potential emerging financial risks resulting from these historic interventions, and reflected on how industries and governments can work together to make key financial institutions more resilient in 2021.
As the central banks' representative in the discussion, Francois Villeroy de Galhau, Governor of the Bank of France said: "it is time to fully implement Basel III, a set of measures developed by the Basel Committee on Banking Supervision in the aftermath of the previous financial crisis to be implemented internationally."
The Chief Executive of Barclays, Jes Staley said the world could see a "roaring 20s" of economic growth once the pandemic is brought under control.
"You could have quite a robust second half of this year," he said at an event on Tuesday. "When you look at the balance sheet of a JP Morgan or a Barclays, there's just an enormous stored up purchasing power," Staley said.
Watch the public session here.

Averting a Cyber Pandemic
Speakers: Amy Bernstein, Ken Xie, Michelle Zatlyn, Jürgen Stock
COVID-19 dramatically increased the dependency of economies and societies on digital technology, increasing the vulnerability of individuals, businesses and governments to cyberattacks.
This session discussed the policies, practices and partnerships needed to prevent a global cyber pandemic.
Michelle Zatlyn, Cloudflare, discussed the benefits of cloud based technologies and how, in a post COVID-19 world we want to ensure there is more flexibility, security with people expecting higher volumes [of data] than before.
Michelle talked further about how cloud-based security solutions help solve problems and also make them easier to solve than 10 years ago.
Watch the public session here.

More 'must watch' sessions!
Restoring Economic Growth.
Speakers: Geoff Cutmore, Bruno Le Maire, Christine Lagarde, Herbert Diess, David Solomon, Peter Altmaier
Implementing Stakeholder Capitalism.
Speakers: Klaus Schwab, Gillian R. Tett, Brian T. Moynihan, Chrystia Freeland, Marc Benioff, Kristalina Georgieva, Laurence D. Fink
Financing the "Net-Zero" Transition.
Speakers: Caroline Anstey, Oliver Bäte, Mark Carney, Werner Hoyer, Stephanie von Friedeburg, Al Gore
Sustainable finance
In light of, and in line with, the Davos Agenda; UBS have released a report on the top trends for 2021 shaping Sustainable finance. These are trends which will impact markets in 2021, all being common themes throughout Davos last week. Read more here.
At Suade Labs, we believe that sustainable recovery and growth post-pandemic, must be supported through the appropriate use of sustainable data, transparency and the convergence of standards.
Do you want to find out more about sustainable and open data? Then get in touch