Suade Labs and the World Economic Forum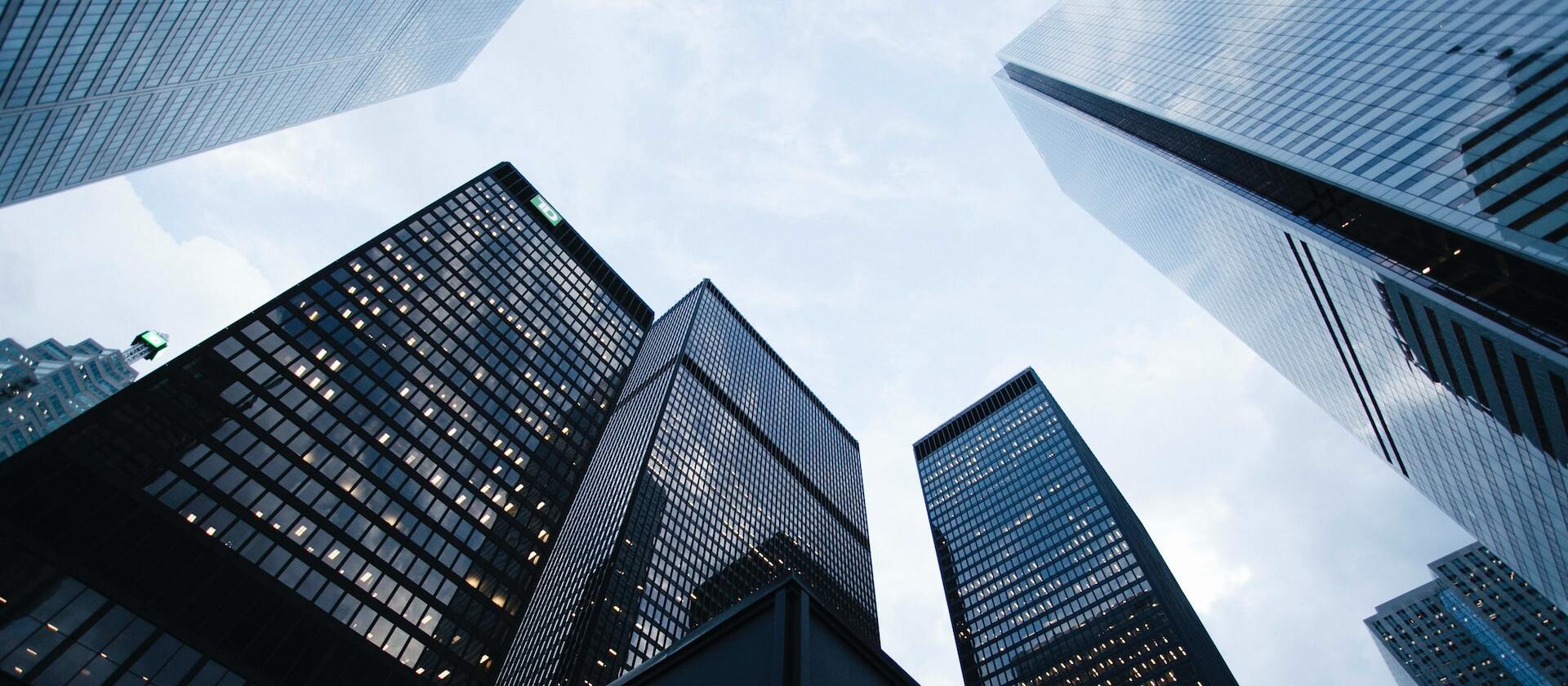 Suade Labs and the World Economic Forum
January 2021 – London-based RegTech innovator Suade Labs has been invited to join the Global Innovators Community by the World Economic Forum.

Suade was founded to solve challenges that financial institutions face due to the ever-growing set of regulatory reporting requirements introduced following the 2008 financial crisis. Suade's solution brings transparency, flexibility, and automation to the regulatory process. The fast-growing RegTech company provides financial institutions globally with a data-driven approach that ensures an agility to compliance in today's rapidly changing regulatory landscape. Suade's solutions are also able to analyse and report on large amounts of financial data – saving firms valuable time and money. Hence, many financial institutions are turning to Suade to address the challenges of the post-2008 regulatory environment.
In June 2018, Suade was named a Technology Pioneer by the World Economic Forum; recognised as an early-stage company whose technology and innovation have the potential to disrupt business and society. Suade is an active participant in many World Economic Forum events and projects, alongside other former Technology Pioneers including Google, Mozilla and Twitter. As a thought leader in responsible AI, Suade contributed to the AI Model Governance Frame work alongside the World Economic Forum. Suade's CEO, Diana Paredes, presented At Davos in 2020 joined by the Head of the AI and ML platform, World Economic Forum, President, Microsoft and Singaporean Minister on a panel discussing the implementation of responsible AI.  Suade has said they are 'delighted to announce that we have graduated to the Global Innovators Community. The Global Innovators Community is a group of the world's most promising start-ups and scale-ups that are at the forefront of technological and business model innovation'. The World Economic Forum provides the Global Innovators Community with a platform to engage with public and private-sector leaders and to contribute new solutions to overcome current crises and build future resilience. As a Global Innovator, Suade will continue to engage with the World Economic Forum and its communities to shape the world of tomorrow.
Suade's CEO and Co-Founder, Diana Paredes, commented, emphasising the importance of Agile Governance:
"We are thrilled to solidify our relationship with the World Economic Forum and continue our engagement as a Global Innovator. The World Economic Forum is a community that provides a fantastic platform for organisations to engage with world-changing projects and we are excited to contribute to these.'
"We look forward to representing and being a voice for RegTech around the world whilst contributing to initiatives around responsible use of technology and agile governance."
You can discover more about Suade's relationship with the World Economic Forum here.
---
January 2021 - Suade Labs attends Davos Agenda 2021
The World Economic Forum brings together the world's top academics, politicians, business, youth, and civil society leaders to engage in addressing the most pressing issues on the global agenda.

Key highlights from 2021 Agenda
Suade Labs was delighted to have attended the Davos Agenda once again, even if we did take part from home! Although very different to previous years, it was a pleasure to be involved in the Agenda and engage in conversations which will be pivotal to building a more cohesive and sustainable world.
The Davos Agenda focused on some key themes under the umbrella ☂️ theme: a 'Crucial Year to Rebuild Trust'.
These include:
💻 Tech for Good
🏡 Society & Future of Work
📊 Better Business
Suade Labs are delighted to have worked closely with the WEF, OECD and other Global Innovators on supporting initiatives including the Model AI Governance Framework and A Guide to Job Redesign in the Age of AI. Check out the launch, featuring our Co-Founder and CEO, Diana Paredes, at Davos in 2020.
More recently, Suade Labs contributed to a project on Agile Governance for the Post-Pandemic World. Diana Paredes joined government ministers and other innovative companies from around the world to ensure that innovation is able to drive economic growth. The outcomes of this panel include the Agile Nations Charter and a Toolkit for Regulators.
---
January 2020 - Suade Labs attends Davos Agenda 2020
This year, we participated in a wide range of events covering Artificial Intelligence, Governance, Innovation, and the Future of Financial Regulation! We were privileged, once again, to share our insight and expertise with industry leaders from across the world.
Press Conference on 'Implementing Responsible AI'
"Correct governance means taking the right responsibility. It is the job of innovators to take a hard look at what they are bringing to the industry and what impact it has on society. Self-assessment is essential to ensure a positive impact on society" - Diana Paredes, CEO of Suade Labs
This was definitely a highlight for Suade as it marked the launch of three new initiatives intending to drive ethical governance of AI adoption and innovation. We made significant contributions to these initiatives, in particular, the Second Edition: Model AI Governance Framework.
The ISAGO complements the Model Framework by allowing organisations to assess the alignment of their AI governance practices with the Model Framework, while providing useful industry examples and practices.
There is also a Compendium of Use Cases which features real-world examples of how organisations have implemented or aligned their AI governance practices with the Model Framework. Together, these initiatives enable any organisation to establish and refine its AI governance practices in concrete and practical ways.
Strategic Intelligence Briefing: "A Pioneer in Financial and Monetary Systems"
This session explored the development of new technologies designed to prevent the next financial crisis. Diana focused on how Suade has developed a data-driven approach to reporting and regulatory compliance.
---
October 2019 - Suade regularly attends World Economic Forum events such as Davos, Geneva, Dalain, New York, Tianjin and Brussels.
Technology Pioneers Workshop - New York
Suade Labs was invited by the World Economic Forum to join Technology Pioneers past and present for two days of workshops and panels focused on how we are 'Serving Humanity through Disruptive Technology' .
Diana Paredes, our CEO, was delighted to join a panel discussion focusing on the 5 areas in which technology is serving humanity, with her breakout session centred around Secure humanity! The two-day event culminated with the Tech pioneers being invited to the Nasdaq Closing Bell Ceremony for the NYSE!
Watch the video here:
---
January 2019 - Suade Labs attends Davos Agenda 2019
During Suade Labs' very successful trip to Davos, Our CEO, Diana Paredes, had the pleasure of giving an interview on what makes an effective leader. Check out the full interview below.
Suade Labs are honoured to have attended the World Economic Forum in Davos, 2019 as Technology Pioneers. We also had the pleasure of contributing to the World Economic Forum's article in collaboration with McKinsey and Company, 'Innovate Europe: Competing for Global Innovation Leadership'. The report proposes a new European model for innovation. Suade contributed to both chapters 4 'Enabled government and public institution' & 10 'Harmonised legislation and standards', where our open source data format, FIRE, was featured as an existing efficient way of exchanging data between businesses and regulators using defined standards.
To read the full report, click here.
---
Suade Recognised as Technology Pioneer by World Economic Forum

PRESS RELEASE

London RegTech innovator, Suade, is doing ground-breaking work in revolutionising financial regulation.
London, June 21, 2018 – Suade, the London based RegTech start-up has been named as a World Economic Forum 2018 Technology Pioneer, selected among hundreds of candidates. Companies were selected for their potential to "transform society and industry" and "shape the Fourth Industrial Revolution," Fulvia Montresor of the World Economic Forum said.
The World Economic Forum's Technology Pioneers community are early-stage companies from around the world that are involved in the design, development and deployment of new technologies and innovations, and are poised to have a significant impact on business and society. The Technology Pioneers are integrated into the World Economic Forum activities with the objective of identifying and addressing future-oriented issues on the global agenda in proactive, innovative, and entrepreneurial ways. Notable examples of past Pioneers include: Google (2001), Twitter (2009), Palantir Technologies (2010), Dropbox (2011) and TransferWise (2015).
Following Suade's selection as 2018 Technology Pioneer, CEO and Co-founder, Diana Paredes, will be participating in the World Economic Forum Annual Meeting of the New Champions held in Tianjin, China, September 18-20. Technology Pioneers will also attend the Annual Meeting in Davos, in January 2019, and continue to contribute to Forum initiatives during the next two years.
"We welcome Suade in this diverse group of technology pioneers," says Fulvia Montresor, Head of Technology Pioneers at the World Economic Forum. "Suade and its fellow pioneers are front and centre in shaping the ongoing Fourth Industrial Revolution and we believe they will be transforming society and industry in a positive way in the years to come."
The Technology Pioneers were selected by a selection committee of more than 60 academics, entrepreneurs, venture capitalists and corporate executives. The committee based its decisions on criteria including innovation, potential impact and leadership.
About Suade
Suade, founded by two former bankers in 2014, is one of the first start-ups to be classified as a RegTech company. Suade offers Regulation-as-a-Service to automate regulatory compliance for financial institutions and its mission is to prevent the next financial crisis. The Suade platform is revolutionising the regulatory landscape for the future of digital regulation. With the aim of minimising costs of change involved with each new iteration of regulation, Suade holds the regulation at the core of its work.
About the World Economic Forum
The World Economic Forum, committed to improving the state of the world, is the International Organization for Public-Private Cooperation. The Forum engages the foremost political, business and other leaders of society to shape global, regional and industry agendas.
More information on the 2018 World Economic Forum Technology Pioneers can be found here.
To see past winners, click here.
See Business Insider's coverage on this here and TechNews Report's article here.
---
World Economic Forum - Annual Meeting of the New Champions 2018
In September 2018, our CEO, Diana, attended the Annual Meeting of the New Champions in Tianjin, China. She was a speaker during the conference and had the chance to meet other Technology Pioneers. The Annual Meeting promotes entrepreneurship and innovation on a global scale.